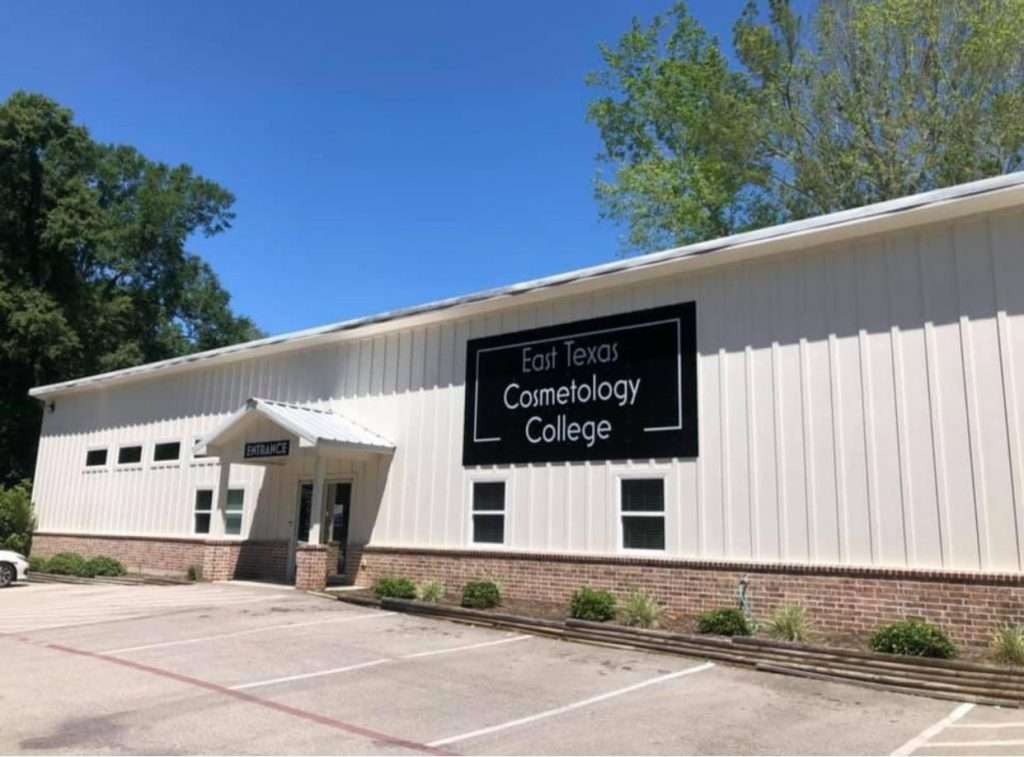 The East Texas Cosmetology College is located at 3302 College Drive in Lufkin, Texas, conveniently across from Angelina College. The building is 7,040 square feet and features gorgeous windows exposing the nature surrounding the facility. Visual aids, Apple TV, TV monitors, Milady instructional videos, and up-to-date reading are just a few of the educational materials provided by the ETC College. 
We have two separate salon training areas, dedicated classrooms, a separate manicure/pedicure room, a lash room, and a full-service esthetics department. 
Waiting Area
4- Dispensary
Retail Area
2 Admissions Offices
43 Styling Stations
8 Shampoo Bowls/Chairs
4 Dryer Chairs
4 Manicure Tables
4 Pedicure Chairs
Facial Areas
Bathrooms to accommodate
both students and guests
Facility Operation Hours:
Wednesday
8:00am - 4:30pm
Hours of Operation for Clinic Floor:
Monday: Theory Classes (Closed to the public)
Tuesday-Friday: 9:00am-4:00pm
Part time classes are on Monday, Wednesday, and Friday from 8:00am to 4:30pm
Monday, Tuesday, Wednesday or Wednesday, Thursday. Friday 8AM-4:30PM
Lunch breaks are thirty minutes only and approved by floor instructor. Students must clock out and back in.